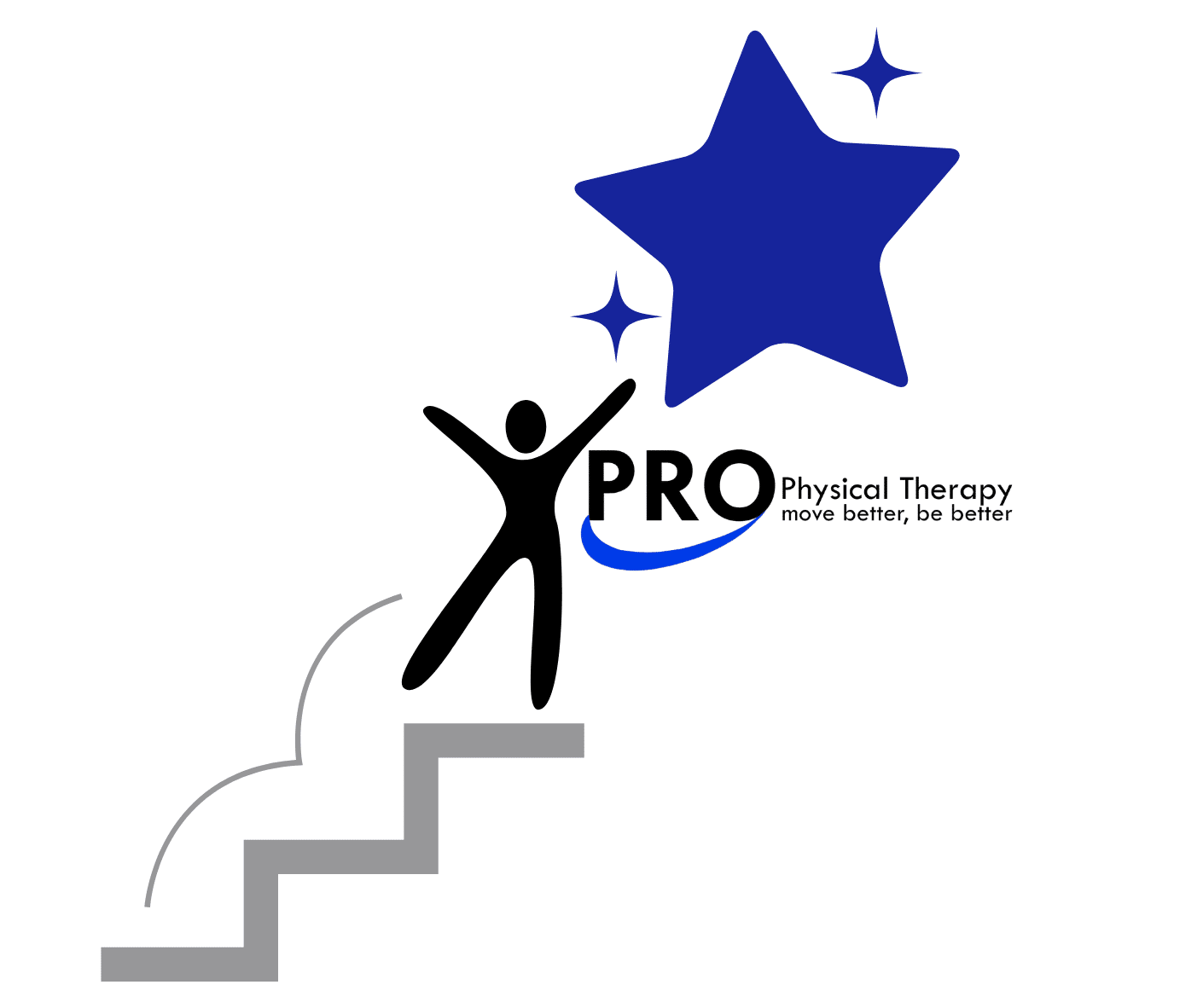 Allen C. –

"My wife has been receiving therapy there the last few weeks. She is very pleased with the therapy she is getting, and the progress she is making! She is especially impressed with the personal attention and friendliness she sees in every one there !!" –

March 10, 2023
Brad M. –

"I would never go anywhere else. Everyone is always friendly and they care about what you need."

March 1, 2023
Julie Y. –

"PRO Physical Therapy is one of my new favorite places to be! I feel like I'm working out with friends during every therapy session!" 

February 6, 2023
Randell M

. –

"Great caring staff, personalized plan of care equals GREAT results!"

January 20, 2023
Donnie N. –

"The entire staff is so warm and professional. Excellent experience!"

– December 5, 2022
Marilyn N. –

"Very Professional and always there, "hands on", helping you.  Best Physical Therapy  if you want the Best Results. Give them a 10!  Very relaxing atmosphere."

– December 2, 2022
Kim C. – "I cannot say enough good things about Pro Physical Therapy! I recently utilized their services after a shoulder injury. Every employee goes out of their way to create an atmosphere that is awesome. Not only are the therapists and staff extremely knowledgeable and professional, but they are also very personable and are truly concerned about the progress of each individual they are working with. I would highly recommend Pro Physical Therapy!" –

December 1, 2022
Tim M. – "I am so glad that I picked PRO!  I would recommed PRO over anyone, they are excellent.  You get a solid hour of Physical Therapy and it was a great experience." 

-November 23, 2022
Jim P. – 

"I have no pain in my legs anywhere now.  The staff at PRO was able to fix me when I was looking at having surgery.  I was totally shocked at what they were able to do with me, BUT IT WORKED!"

– November 20, 2022
Joann M. –

"Could barely get around and now I can move better. If you need physical therapy go to PRO it's a lot of fun." –

October 15, 2022
Judy F. –

"Great service! They work as a team to keep you motivated which helped me through my required therapy. Thank you."

October 8, 2022
Joann M. – "They are the BEST in  Marshall County.  They make getting better fun!"

– October 7, 2022
Ann F. – 

"I would definitely tell others to come to PRO.  The environment is very uplifting!  I enjoy how the staff is communicating back and forth with one another." –

October 4, 2022
Judy F. –

"Great service! They work as a team to keep you motivated which helped me through my required therapy. Thank you." –

September 28, 2022 
Jimmie P. – "They know just what to do in getting rid of the pain.  Treatments they have been using were just what I needed.  I have been to physical therapy before, but coming here has helped.  Ol'Jim said ya'll are doing REAL GOOD!"

September 13, 2022
Sandra D. – "Very friendly!  I have gained more use of my shoulder and arms since I have been going to PRO Physical Therapy." 

September 12, 2022
Michael H. – "The entire staff here at PRO Physical Therapy is kind, friendly, and professional.  They care about you and your progress of healing.  With out them I wouldn't be where I am today without their help.  Amazing place & amazing people!!!" 

September 7, 2022
Diana L. – "PRO Physical Therapy makes you feel like family.  They are all so very encouraging even when I personally feel like I am having a bad day.  Have a knee replacement was not fun but PRO Physical Therapy has made my recovery journey so much easier."  

September 7, 2022
Carol L. – "They are all very nice and they work with you.  They set you up with a schedule and work together to make you better." 

September 6, 2022
Bobbie C. – "If you need therapy, then you need to go to PRO!  All the people are so knd and sweet!  This is true, I would not just write that."  

September 6, 2022
Justin B. –

"I have had a wrist issue for 2 years that had gotten worse over time. I went to multiple doctors and everything we did was no help. They said my next step would be potential surgery. I was recommended to PRO Physical Therapy over the last few months and my pain is gone! They have worked with me, educated me on what the issue was and how I can keep my wrist strong moving forward. 100% Recommend!"

  September 2, 2022
Megan W

. – "These ladies have been absolutely amazing with our five year old son and his recovery from two elbow surgeries! I could not ask for a better place to bring him to!"

August 23, 2022
Katie S.

– "These ladies are the best! I have had a lot of experience with different physical therapist and I will say this has been my best experience. If I ever have to have physical therapy again! I will definitely be coming to Pro Physical Therapy!" 

August 23, 2022
Chuck C.

– "Best physical therapy facility in West Kentucky hands down.  These folks know their stuff and genuinely care for each and every one of their clients . I was completely defeated with a neck and shoulder injury and I'm proud to say these wonderful ladies are whipping me back into shape and getting me my strength and range of motion back thank you all for being awesome!" 

August 18, 2022
Bonnie S.

– "I had fun doing exercises with these girls. I enjoyed it so much that I almost forgot it was exercise!. They made it fun but still were very professional. They explained everything well and helped me know how the exercises they gave me were the most beneficial!! If you need PT, go see them!! I'm glad I did!!" 

August 11, 2022
Nova C. – 

"

I just want to say that they are a awesome group. Renee, Kinsley, and Janie worked so hard to get me back to normal after having a massive stroke.  They are so caring and make you feel at home and not scared to get back to normal.  Thank you so much!" 

July 18, 2022
Bonita B. –

"A

mazing friendly staff made physical therapy a true blessing and I can walk heel to toe now without face planting.  Love you guys!"  

July 18, 2022
Roger I. – 

 

"PRO Physical Therapy used a variety of exercises that helped me.  I had problems with weakness due to a stroke I had a year ago.  If I had enrolled earlier I possibly would have had a different outcome."

  

July 1, 2022
Barbara T. – "When I began therapy at PRO Physical Therapy I was easily fatigued, weak, and shaky.  My PT Plan was customized to address those specific issues.  The results have been life changing, not only physically, but mentally and emotionally as well.  I will be foreve grateful for the care, concern, and competency of the entire staff there!" 

June 2022
Ronnie S. – "I have been to other physical therapy places and non of them can hold a coandle to PRO Physical.  The staff is top notch.  They treated me with Respect, listened to my concerns, and gave me the best treatment possible for a rotator cuff repair.  I will recommend them to EVERYONE who needs physical therapy no matter what treatment they need."

June 24, 2022
Carla E.

– "I was having trouble with my shoulder and physically unable to do daily activities such as fixing my hair, putting on deodorant, or anything that caused me to lift my left arm above my chest.  The doctor told me I had a frozen shoulder and gave me two options:  manipulation or physical therapy.  I started PRO Physical Therapy and feel so much better now!  I was able to cancel my follow-up appointment with my doctor.  The "VIBE" at PRO is fun, relaxed, and I enjoy coming to therapy.  I would recommend PRO Physical Therapy to everyone! " 

May 24, 2022
Debra D.

– "When I started coming to PRO Physical Therapy the first thing I noticed was how nice everyone was. Everyone was so friendly and always welcomed me when I walked in the door and the whole time I was here. I can't praise it enough because it made me feel better. I look forward to coming to therapy. Their motto is perfect, move better, be better!" 

May 12, 2022
Michelle T.

– "Today I got physical with my heel….physical therapy that is!!  And WOW do I feel 100%!!  I started with PRO Physical Therapy (the new place right off the Draffenville exit) with some stretching exercises with an awesome lady named Rene Bowles, PTA." 

April 27, 2022
Pat D.

– "They challenge me but I always have fun! They are the BEST, the FRIENDLIEST, and the MOST FUN to work with!" 

April 20, 2022
Mary L.

– "I highly recommend these ladies! They keep me motivated and definitely lift me up on the bad days. I have never liked going to physical therapy until now. I can honestly say I love going and I look forward to the time I spend there. And they don't stop at inspirational! They are genuinely friendly, down to earth, empathetic and show care and concern! I would 100% recommend them!!!" 

April 15,

2022
Robin C

. – "When my daughter was recently injured while cheerleading, we were so worried. After meeting with the team at Pro Physical Therapy, our worries were put to rest seeing their compassion and dedication in working with her. She has now made a full recovery and is back to doing what she loves, thanks to the amazing job by Pro!" 

April 14, 2022
Rebecca D.

– "If you really want to get better you go to Jani at PRO Physical Therapy.  Jani knows her business.  It is because of her attitude that helps our attitude.  It is more than just a job to her!"

March 15, 2022
Kevin D.

– "My visit to PRO Physical Therapy was a great success!  I limped in with calf muscle issues and after having Dry Needling on my leg, I was able to continue officiating without missing any time at all.  Thank you to Jani and her staff for all the help!" 

February 10, 2022
Abby G.

– "Dry needling was amazing!" 

February 9,

2022
Jeffery S.

– "Great facility and amazing staff!" 

February 1, 2022
Client Comments from Survey:
"Amazing team that makes it more than just about your PT, you become family."
"PRO Physical Therapy cares about its patients not only physically, but mentally and emotionally as well.  All 3 components are important for a balanced recovery."
"I am completely satisfied with the results I got after going to PRO Physical Therapy. They were very helpful and explained how the exercises were going to benefit me. I am recommending them to others as I have opportunity."
"Great team, very synchronized in their approach to treating clients in a cheerful, fun setting!"
"The facility and staff are wonderful!"
 "PRO Physical Therapy got me in quickly to address my problem. Within two visits I was out of pain.  I continue doing suggested exercises daily that are very helpful.  I would highly recommend PRO Physical Therapy." 
"Best group of people ever!"
"Excellent staff and great customer service!  I was a little nervous about the needling procedure, but Jani was great.  I never felt a thing and it helped my neck and shoulder tremendously."
"The staff and facility are great.  They got me back to my normal quickly even though I wasn't your typical patient.  They help and adapted equipment to meet my daily living errands and that meant a great deal to me.  Thanks for all the help."
"Very professional and knowledgeable about my needs. They made me feel comfortable as they took care of me."
"The ladies at PRO Physical Therapy are simply the best, they did great with my sons PT."
"Hands down, the best therapy environment I have ever been in. Staff is so focused on getting you back to being healthy and happy. Side note, therapist have excellent taste in music."
"The staff at Pro Physical Therapy made me feel at home the first time I walked in. I was treated with respect and kindness. In fact, I felt each employee was a life-long friend. These ladies are the best. My back is more stable than it has been in years, and it is because of the expert care I received. Thank you all for your help and understanding. The dry needling has helped my back so much, and it is painless. Thanks so much for your expert care."
Schedule Your Evaluation at PRO Physical Therapy
PRO Physical Therapy can help you get started today. To find out more about our physical therapy services in Marshall County, Kentucky, call 270-252-7600 and schedule an initial evaluation.