What is Occupational Therapy?
Occupational therapy's emphasis is on restoration of independence and supporting or adapting functions to improve areas of deficits. 
Is occupational therapy the same as physical therapy? No, the main difference between occupational therapy (OT) and physical therapy (PT) is that OT focuses on improving a client's ability to perform activities of daily living. PT focuses on foundational exercises that improve individual's movement patterns.  Let's discuss what occupational therapy treats and how it can benefit you.
Occupational therapy is usually prescribed by a physician when there is a decline in functional capabilities which makes it hard for a person to complete work and daily tasks or regain social activities. It can also be prescribed for patients needing sensory or cognitive (thinking) assistance.
Common Diagnoses Occupational Therapy Treats:
Osteoarthritis/Rheumatoid Arthritis

Fractures

Tennis Elbow

Carpal Tunnel

Stroke

Parkinsons

Post Surgeries

Sports injuries

Work-related injuries

Splinting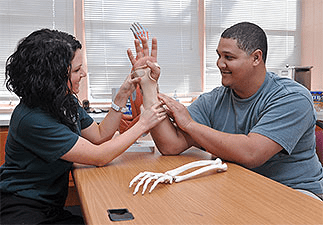 Benefits of occupational therapy include greater functional ability and independence at home or work. For example, occupational therapists can:
Help people regain range of motion (ROM), strength, coordination and function in an arm or hand that has been effected due to stroke or brain injury.

Instruct people on new, adaptive ways to get things done, such as bathing, dressing, preparing meals or doing household chores.

Guide people in developing strategies to compensate for memory problems or other cognitive impairments.

Educate patients in energy-conserving techniques for completing daily tasks to minimize fatigue and maximize productivity.

Teach joint protection techniques and uses of adaptive tools to help patients with painful joints function more independently and with less pain.

Learn processes to help with how you think, concentrate, or organize ideas or tasks.
Our PRO staff is here to provide an individualized evaluation that collaborates with patients to create personal and functional goals. We also customize treatment interventions to improve your ability to perform daily tasks. We strive to deliver personalized care that ensures you are progressing toward your goals. We are experts at pain relief, improving joint functionality, increasing strength, and enhancing your brain's function.  PRO can help!
PRO can help you support and restore your independence after surgery, fracture, stroke or fall. We can also help a patient with a chronic condition like arthritis or Parkinson's.  An occupational therapist using creative techniques and exercises, manual therapy, modification, or adaptations to target your shoulder, elbow and hand to restore your quality of life.
Make the decision today to improve your pain and quality of life.  Talk to your physician and see an occupational therapist at PRO Physical Therpay for an evaluation!
Stay fit, motivated, and challenged!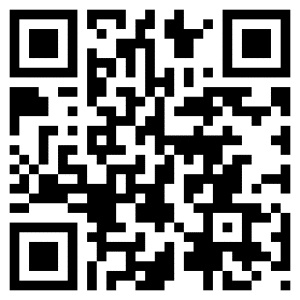 Scan our QR Code with your phone to visit PRO Physical Therapy Website!
You can also click on our website link:  https://prophysicaltherapyservices.com
270-252-7600
302 US HWY 68 West
Benton KY 42082 
Schedule Your Consultation at PRO Physical Therapy
Are you ready to end your muscle or joint pain? PRO Physical Therapy can help you get started today. To find out more about direct access and our physical therapy services in Marshall County, Kentucky, call 270-252-7600 and schedule an initial evaluation and our experienced insurance can verify your insurance coverage.