Total Knee Replacement and Pre-Operative Preparation
No one wants to have knee surgery, but often it's the best choice for quality of life and pain.
No one wants to have knee surgery however sometimes it's the best option for quality of life and pain.  A total knee replacement also known as a total knee arthroplasty, has become a routine surgery. Based on current research, nearly 600,000 individuals have a knee replacement each year in the United States.
The AAOS (American Academy Orthopedic Surgeon) states that 90% of knee replacements are still functioning 15 years after surgery and 82% 25 years later. Those are good statistics. For most people successful knee replacement leads to better mobility, better function and less pain.
How do you prepare for total knee surgery and encourage a successful outcome?  I am physical therapist, and not to be biased but current research recommends having one to two pre-operative therapy visits prior to surgery.  Educating and teaching patients exercises that assist in improving mobility and strength is critical.  There is direct association between pre-operative care and post operative recovery.
There are many exercises that can be recommended outside of general condition such as bikeing, walking or aquatics. If you are having a total knee replacement, ask a therapist at PRO Physical Therapy what exercises would be best for you.
Start your path to success by completing quadriceps sets (thigh presses). Start with 10 repetitions 3 times a day, if well tolerated you can increase your repetitions by 5-10 more each week.

James E Feng, David Novikov, Afshin A Anoushiravani and Ran Schwarzkopf.  Total knee arthroplasty improving outcomes with multidisciplinary approach, J Multidisciplinary Healthcare 2018; 11: 63-73. Published online 2018 Jan 25 doi: 10.2147/JMDH.S140550
Sheldon R. Garrison, PhD,#1,# Kelly E. Schneider, DPT,#2,# Maharaj Singh, PhD,1 and Jennifer Pogodzinski, DPT2,  J Rehabil Med Clin Commun. Preoperative Physical Therapy Results in Shorter Length of Stay and Discharge Disposition Following Total Knee Arthroplasty: A Retrospective Study. 2019; 2: 1000017. Published online 2019 May 23. doi: 10.2340/20030711-1000017
Stay fit, motivated, and challenged!
Schedule your appointment today at PRO Physical Therapy  – 270-252-7600.
Use your phone to scan the QR code below that will take you to our website!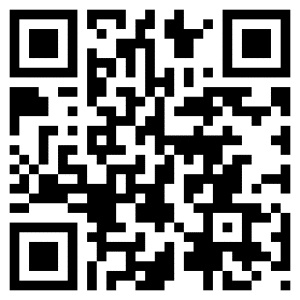 Click link below to visit our website:  https://prophysicaltherapyservices.com
Schedule Your Consultation at PRO Physical Therapy
Are you ready to end your muscle or joint pain? PRO Physical Therapy can help you get started today. To find out more about direct access and our physical therapy services in Marshall County, Kentucky, call 270-252-7600 and schedule an initial evaluation and our experienced insurance can verify your insurance coverage.